How can we help?
Increasing demands from funders, accreditors, and donors as well as increased competition
for scarce resources are creating challenges and frustrations for many nonprofits.

Is your organization looking to:
• Focus and re-align your program strategies to ensure greatest impact?
• Better measure and message the value and impact of your work?
• Balance and meet the requirements of your funders & accreditors?
• Figure out how to achieve more with less?
• Streamline and improve key processes?
• Find cost-effective and simple strategies for collecting and using data?
Services
Insight Partners' work focuses on a number of areas that all drive toward one goal – equipping your organization with the
information, tools, and processes you need to define, measure, and improve your impact and effectiveness.
Performance Management
A dynamic, iterative performance management system collects, reflects, and acts upon relevant and meaningful information about your program implementation and performance in order to increase its impact and effectiveness.
Quality Improvement
Quality Improvement systems and processes ensure that organizations define, assess, and measure quality holistically and regularly; involve the right team members in reflecting upon challenges and opportunities; design solutions and improvements in response to learning; and cultivate an organizational culture that thrives off reflection, learning, and improvement.
Information Strategy
In the age of accountability, the demand for data and for data-informed decision-making is pressing. With intentional and aligned strategies for data collection, management, and use, organizations are better able to articulate their reach and impact, understand their resources and needs, and tell their story to stakeholders and decision-makers.
TESTIMONIALS
What other people are saying about Insight Partners.
Insight Partners Consulting
How I Work
Accessible. Intuitive. Energizing. Your organization should get value from the process of our work, not just the results. We will partner together in ways that will strengthen your organizational culture and the skills of your team.
What I Do
Right-sized to your organization's needs, capacity, and budget, my services can take many forms and can meet you wherever you are in your performance management, quality improvement, or data strategies.
Who I Am
Experience on the front lines, in program management, and as a funder, professor, and consultant equips me with a wealth of perspectives and tools to enhance your work.
Connect
Whether your organization is taking its first step toward measuring progress and formalizing processes or has established strategies and tools that need to be strengthened or refreshed, Insight Partners can galvanize your strategies.
IGNITING INSIGHTS
To Equip, Empower, and Encourage Change-Makers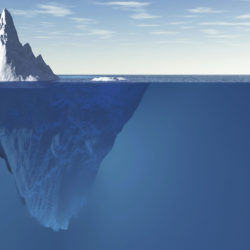 Peter Drucker, the ultimate management guru, famously said, "Culture eats strategy for breakfast." Most nonprofits will invest hundreds of hours if not tens of thousands of dollars to create strategic plans, while few approach their culture with the same level of intention.   Consultants like me love to design and build things – plans, processes,[…]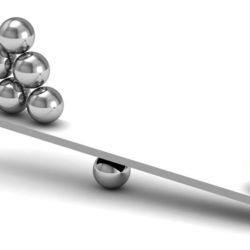 In my last post, I argued that one of the main reasons that front-line staff (case managers, therapists, youth workers, nurses, mentors, volunteers) in nonprofits might not get invested in collecting and using data is because it's the wrong data. Too often, nonprofits settle for counting what's easy to count rather than measuring what matters[…]
Previous
Next